FAQ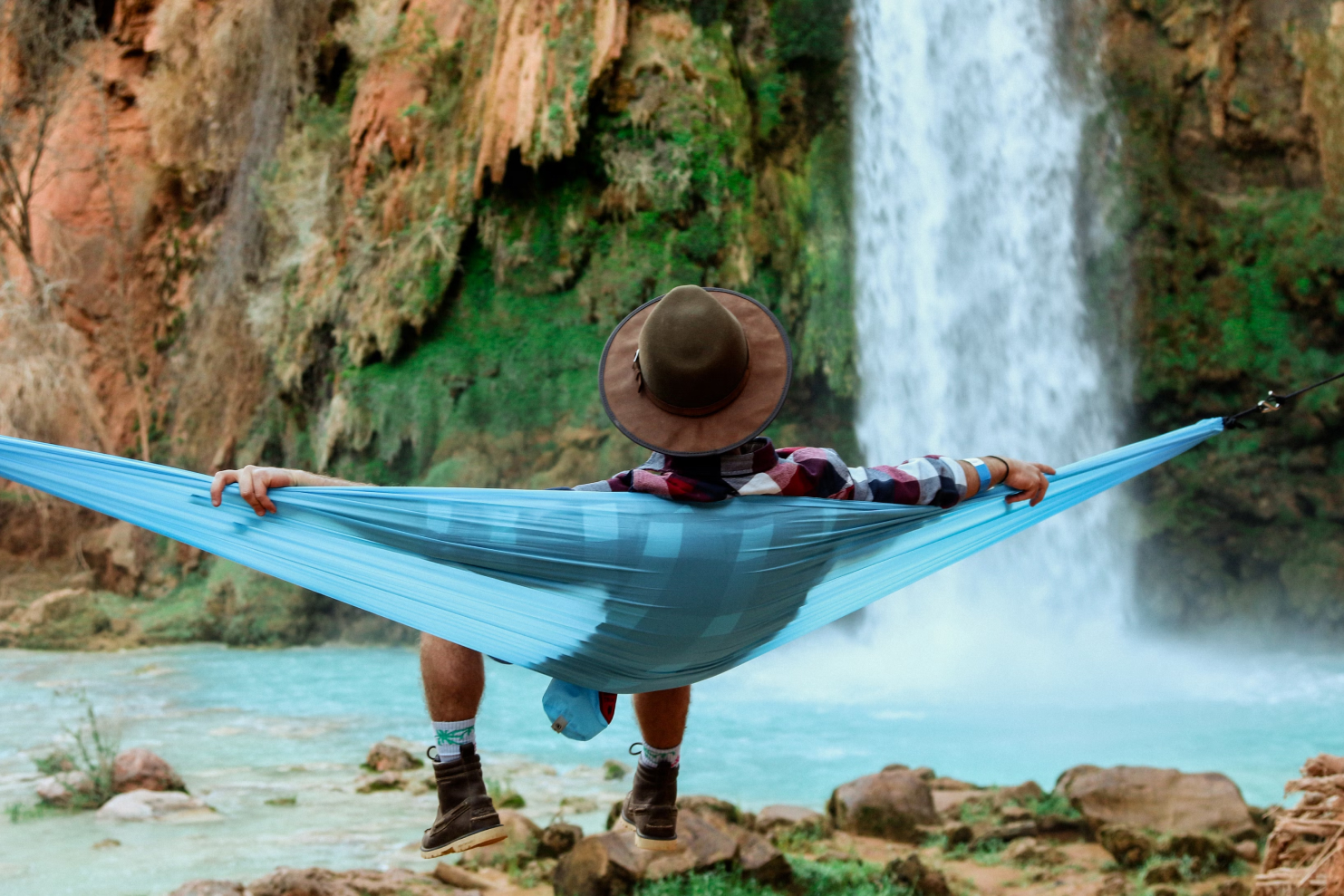 Highest Quality Tours:
The Essential Collection
Don't Port,
Don't Pay Security
Flexible Cancellation:
Up to 7 days before tour 
Guarantees, Cancellations, and Refund Policies
No. We guarantee to get our customers back in time for your cruise ship's departure. All of our tour operators are fully aware of the ship's departure time. We will have you back on the ship in plenty of time prior to sailing.
Our partners are professionals – selected for their local knowledge and reliability. If for reasons beyond our control (for example road accidents, extreme weather delays, etc.) – we will transport you to your next port of call at no extra cost to you.
If your ship does not make it into port at the destination where you have booked your excursion (due to severe weather or any other reason) – we will offer you a full refund or arrange an alternative excursion in another port of your choice. The same policy applies in the rare case that your ship arrives extremely late and there is not enough time to fit your original excursion.
You may cancel your booking and receive a full refund up to 7 days before the date of your excursion. At 6 days outbound, all tours become non-refundable.
Please note: Some tours have a special cancellation policy, and this information will always be noted on the tour description page.
Additionally – private, group and/or custom bookings may be non-refundable if the tour price is based on a specific number of participants.
Booking & Payment
Booking with Venture Ashore will ensure you get more out of your travel experience! We offer a larger variety of tours than you will find through your cruise line and our tours operate with fewer people while still offering a higher quality experience. In addition, we offer tours at multiple price-points and believe you will find our tours offer better value than what you would find through the cruise line. Each of our tour partners are hand-picked based on the quality of their product and reputation. Lastly – our wonderful team has a wide knowledge base and can assist you in finding the best tours for your travel experience! They are experts on excursions and have personally taken many of the tours we offer. Contact us to see how we can impress you.
We recommend booking your excursions as early as possible! Our most popular excursions often sell out quickly, so we would suggest you book your space early to give you the best chance of reserving your first choice in each destination.
Subject to availability – but generally up to 7 days prior to the tour date. If you desire to book within 3 days of the tour date, we may be able to help – but we ask that you please call our experienced sales team to request those bookings.
We advise giving as much notice as possible to get your shore excursion vouchers to you. Your shore excursion vouchers will give you the meeting location and start time of all your tours – so it is important you take these with you.
At time of booking, you will enter your payment information which will be authenticated via our secure payment gateway operated by JPMorgan Chase. You will be charged for the reservation when your arrangements are confirmed and your voucher emailed over.
We offer you the ability to use the default currency displayed to you when you arrive on our home page or select one of the other currencies as you desire. During the checkout process, the currency you have selected will be displayed again before your card is charged.
As you book your tours, you will receive immediate email confirmation of your purchase. Your vouchers with tour time and full joining/meeting instructions will be emailed to you approximately one month before your departure date. If you are making your booking within a month of departure, your vouchers will be emailed to you within approximately 72 hours of purchase.
Preparing for your tour
Each excursion listing will have a general physical activity level. Some may also display minimum ages, minimum heights, maximum weights, etc. Please ensure you meet those requirements and restrictions before purchasing.
Please contact our sales team if any of the following apply to your travel party; an unaccompanied minor, anyone traveling with a wheelchair/scooter or anyone with concerning physical or mental restrictions.
Please contact our operations team at support@ventureashore.com after you have made your booking. Special requests may include: requesting the front seat of a van/bus, notification of a special occasion like birthday or anniversary, requesting a special meal, etc. We will do our best to accommodate your requests where possible.
Please note: These are to be considered requests only and not guaranteed.
During your tour
Your tour vouchers will have the meeting time and location clearly listed. These vouchers were emailed to you either one-month before your tour or shortly after you made tour purchase. If you have followed the meeting instructions on the voucher and are still having difficulty or are running late – please call the local phone numbers listed on your voucher for assistance.
Please note: Many tours cannot wait if you are late so please pay very close attention to the time and the instructions on your voucher.
Tips and/or gratuities are not included in your tour costs and are always optional. However, if you had an exceptional experience a tip/gratuity is a way of saying 'Thank You' to your guide and/or driver.
We generally suggest tipping in local currency – however US Dollar, Pounds, Canadian Dollar and Euro are all widely accepted.
As each excursion is unique and will list any dress code requirements or special items to bring with you on the day of the tour. Please refer to your tour voucher for specific information. If you wish to leave anything in the vehicle as you exit to take a portion of your excursion – please consult your driver before doing so. We encourage you to only bring what you would need for that day and not to leave items of great value unattended.
Travel Agents & Travel Advisors
Our Travel Agent/ Travel Advisor partners can manage clients' bookings directly through our agent portal. This portal allows you to see all of your client's bookings and itineraries and even manage large groups. Log in to the portal here.
Group Tours
Certainly. If you are traveling in a group of 12 or more people – please visit the Group Tours section of the website or contact our sales team for more information.
12 or more passengers is considered a group when working with the Venture Ashore Groups Division.
Yes! With Venture Ashore, Yes! With Venture Ashore, a group leader may travel free through our Group Leader Travels Free* program for groups of 20 or more booked through the Venture Ashore Groups Department. For information on our Exclusive Group Rates, Group Leaders Travel Free program, or how our specialist can customize itineraries and more for groups of 12 or more – submit an inquiry on our groups page . Full Terms and Conditions on the Group Leaders Travel Free available here.
Essential Terms & Phrases
In CERTAIN destinations there are CERTAIN cruise ships that will sometimes use the time zone that the cruise departed from for the entire duration of the cruise. This is despite the ship sailing to different time zones and/or destinations that do not observe daylight savings time. All VentureAshore excursions will operate in the local port time. If you are concerned about what time you should select for your tour – please contact our sales team for expert advice. If you are onboard the ship and unsure what time zone you are in – please see your cruise ships concierge desk. Also pay special attention to ship-board announcements, evening newsletters left in your cabin and any notices the cruise line may display as you exit the ship.
These are tours that operate in conjunction with a transfer. So if you are disembarking a cruise ship and flying home later that day. Or you are disembarking the ship and staying at a hotel that evening. Same applies for the opposite directions. Since many cruise ships and hotels do not allow you to check-in before 3pm – these are great ways to spend the time gap between your early flight/ship arrival and check-in time.
We offer a selection of "on your own" tours for customers who don't require a guide and just want to do their own thing! We provide transportation from the cruise ship to a convenient drop-off point in the city and back. Full information on the agreed pick-up point and time for the return journey will be supplied on your voucher.
These are generally found throughout Europe and cater to different price categories based on the amount of people you are willing to travel with. Essential Collection tours generally take 20-40 people (averaging about 30 people). Value Shared tours generally take 10-20 people. Premium Shared tours generally take 4-8 people.